As of Capture One 23 (16.2.4 – Mac only) it is possible to connect a supported iPhone and use it as a capture device, in the same way that you would with a traditional camera. 
If you have an iPhone 12 Pro (or newer) you will be able to capture ProRAW images within the Capture One mobile app and they will transfer to your desired capture location in Capture One Pro.
Models older than iPhone 12 Pro will still be able to record and transfer images, but only in HEIC format. Your iPhone is compatible if it is running iOS 16 or newer.
Also see Capturing Images (mobile) and other articles in the Mobile User Guide section to learn more about Capture One mobile.
Setting up your iPhone to record in ProRAW format
1. Ensure that you have an iPhone 12 Pro (or newer) if you wish to use ProRAW format. Older iPhones will transfer images in HEIC format.
2. Update your iOS to the latest available version to ensure stability.
3. Update the Capture One mobile app to ensure it has the latest functionality and compatibility.
4.  Go to:
Settings > Camera > Formats > Apple ProRAW (ensure this is switched on and displays as green)
How to capture images from your iPhone
1. Open Capture One Pro on your desktop.
2. Connect your iPhone to your computer – ensure that there are no applications open that may interfere with the connection and subsequent communication with the iPhone.
2. Open the Capture One mobile application.
3. Accept the request from the mobile app by selecting "Open Camera Mode"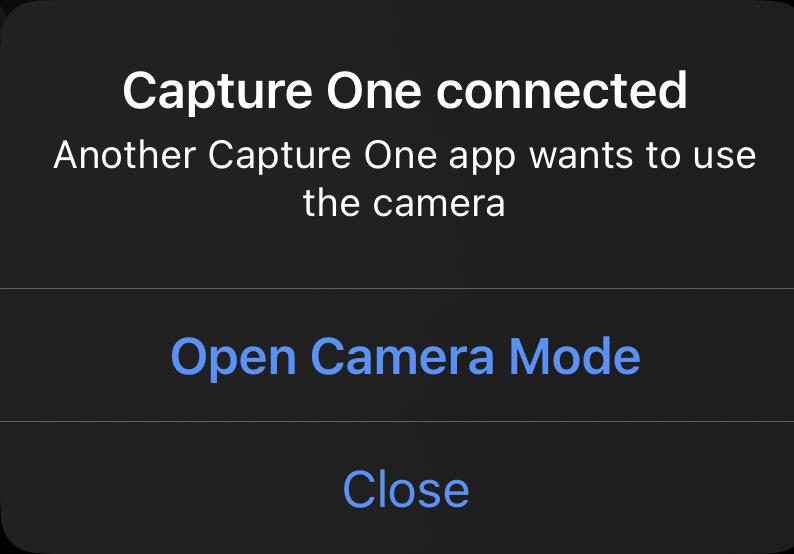 8. Ensure that "Save to connected device" is displayed in the Capture One mobile application in order to transfer images to Capture One Pro.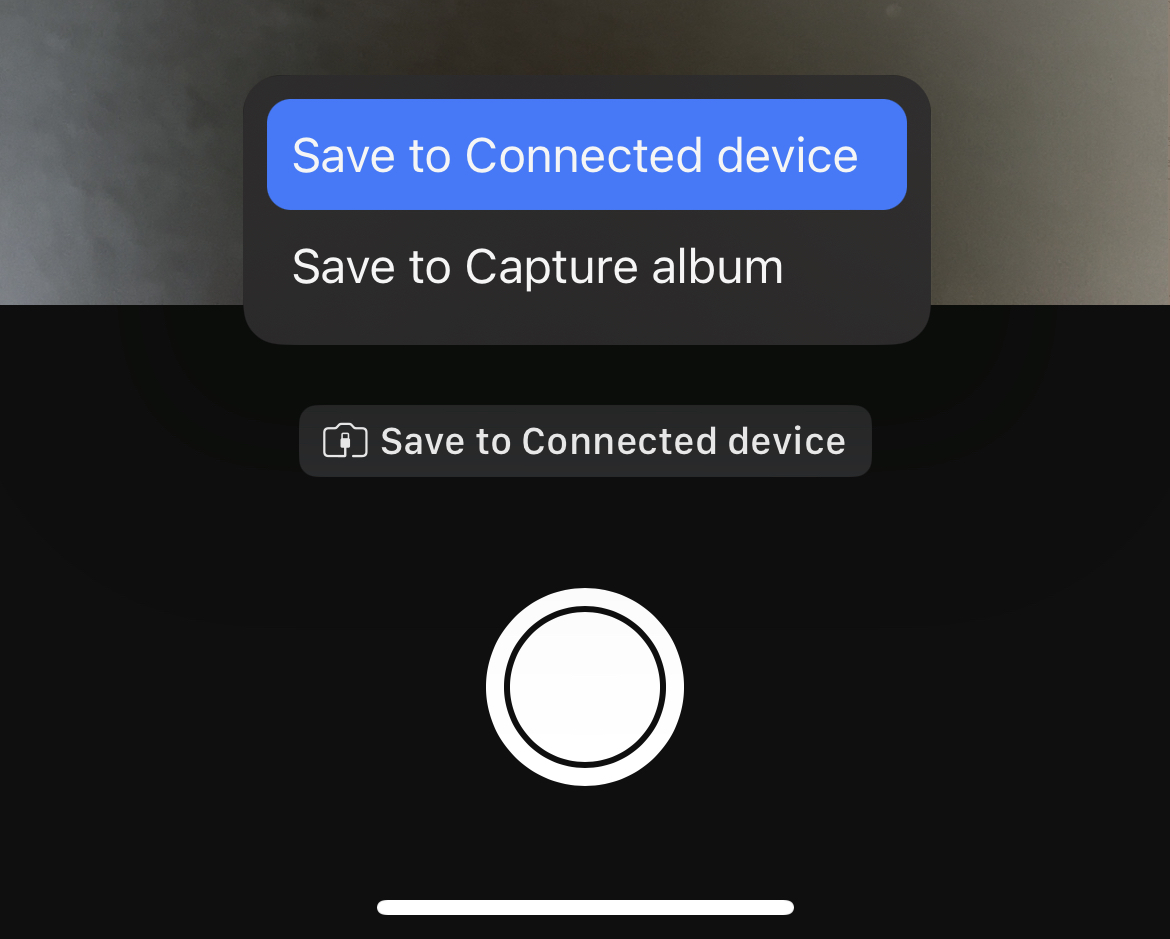 9. Use the capture button in the mobile app or use the Camera tool in Capture One in order to capture images and store them in your desired Capture Folder.
N.B. This feature requires iOS 16 or later. To connect Capture One for iPhone to Capture One Pro, use a regular USB/Lightning cable. Do not use a Lightning Camera Adapter.