In Capture One Pro (16.3) a new icon has been added to the far right of the toolbar in all default workspaces (see screenshot below)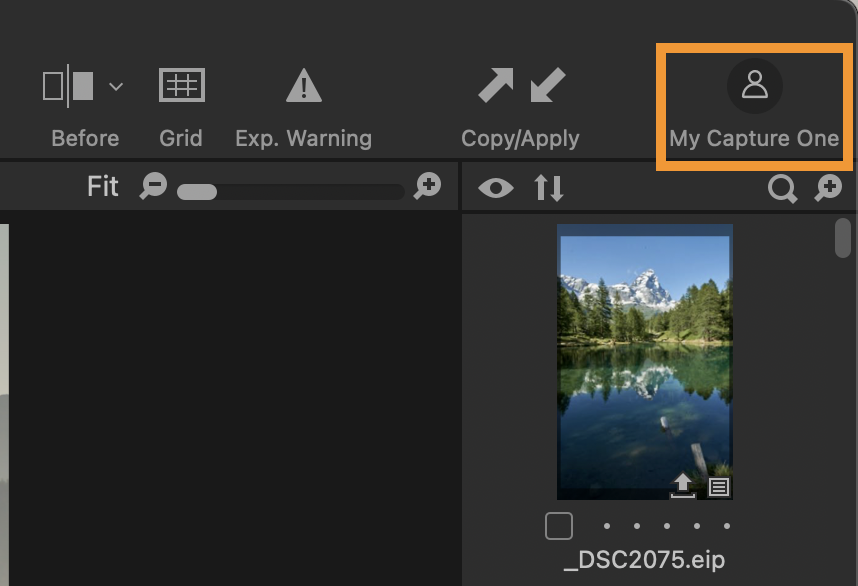 "My Capture One" provides easy centralized access to account management, the shop, and learning material such as videos and in-app walkthroughs. You can add this icon to your existing workspaces by customizing the toolbar via a right-click.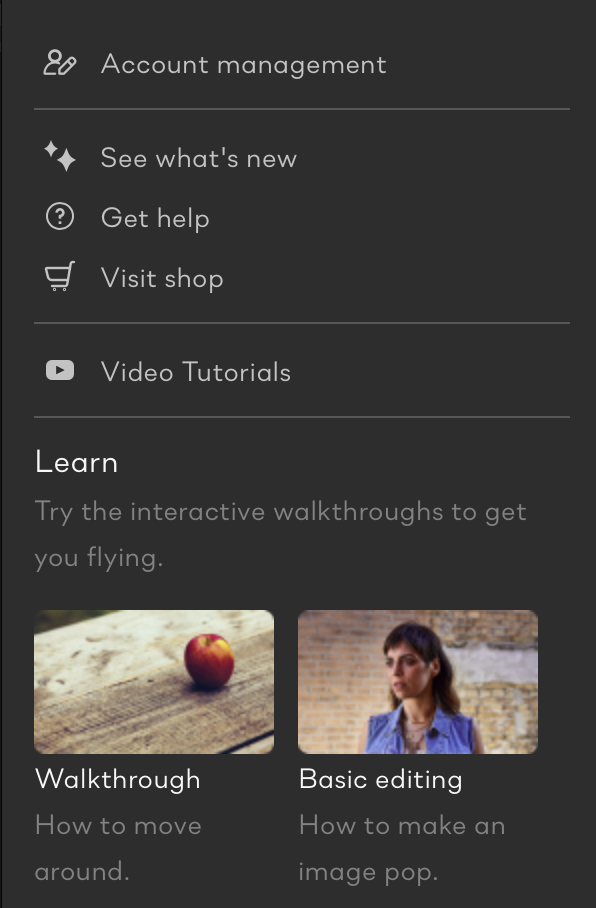 Account management
Takes you directly to your Capture One account.
See what's new
Takes you to the "What's new?" page.
Get help
Takes you to the Help Center.
Visit shop
Allows you to see all Capture One products and pricing.
Video tutorials
Takes you to the Get Started page, where you can access tutorials and inspirational content
Learn
Interactive walkthroughs of Capture One, designed to get you up and running as quick as possible.