Focus Tool Overview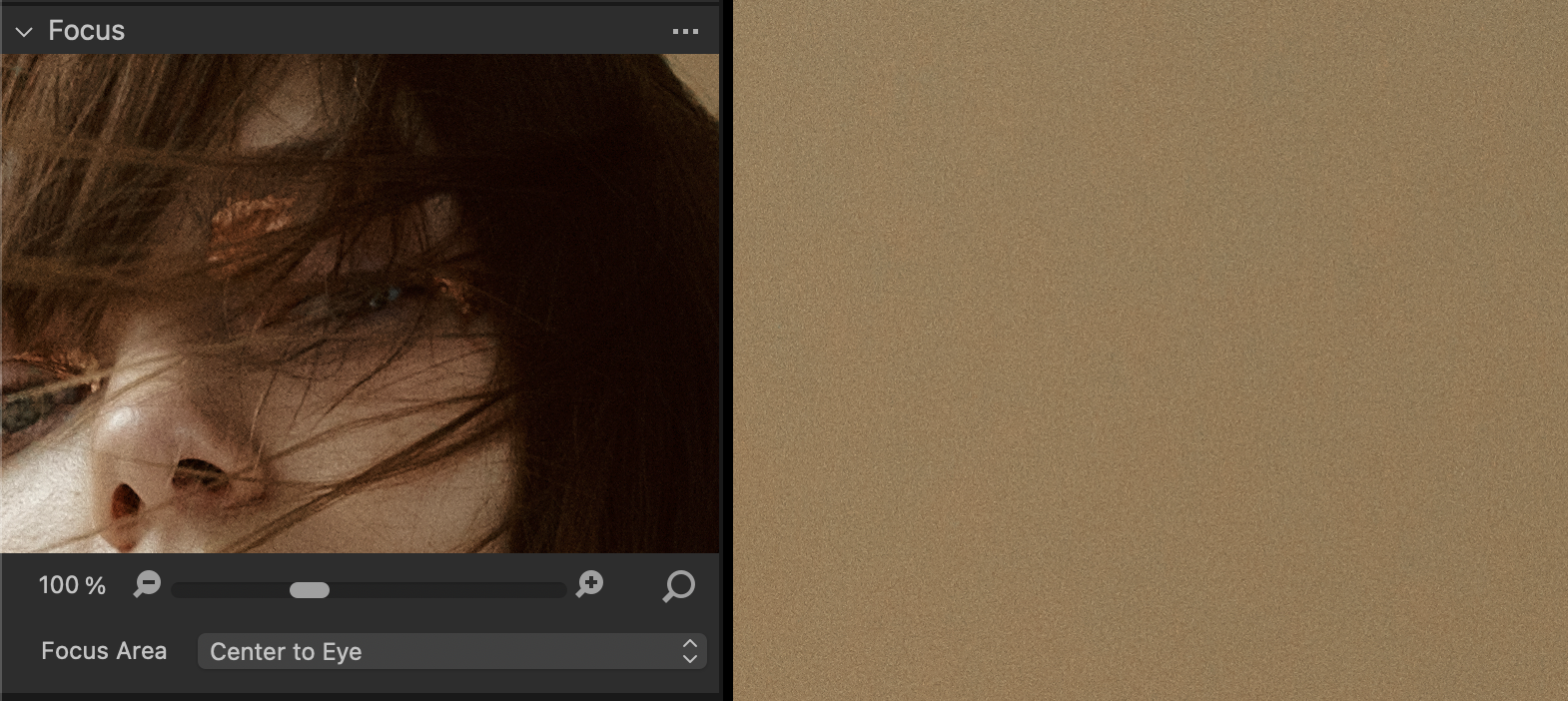 Focus Tool is designed to check focus accuracy.
At 100% magnification, the image in the Focus Tool is displayed in its final output quality, including any sharpening applied. 
Capture One 23 (16.3) comes with an AI-powered feature called Focus Area, which automatically detects faces to focus on.
Please note, Capture One Express does not have a Focus Tool.
---
Using the Focus Tool
Find the Focus Tool in the Refine Tool Tab.

By default, the zoom level is set to 100%, but you can manually adjust it. The new zoom level will be remembered, even after restarting Capture One.

To pan the preview in the Focus Tool, click-and-drag the preview in the Focus Tool;
alternatively, click on the Pick Focus Point Cursor Tool (magnifying class icon) in the Focus Tool or on the cursor toolbar and click on your desired area in the Viewer.


---
Focus Area: AI-Powered Face Detection
Focus Area has three modes:
Center to Eye: This mode focuses on the closest eye, centering it in the frame.
Center to Face: This mode focuses on the middle of the face, centering it in the frame.
None: This mode maintains the position from the previous image.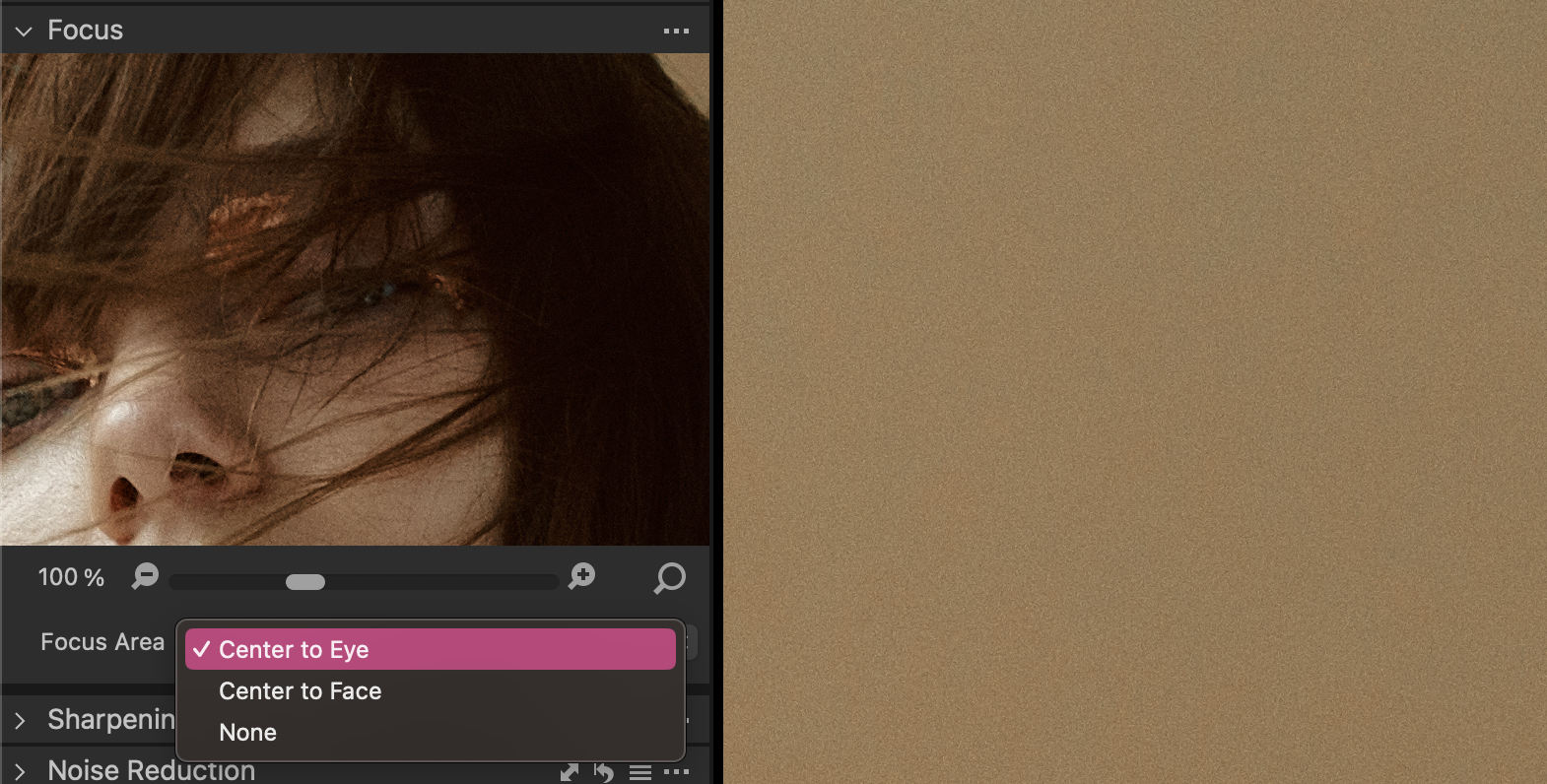 The Focus Area feature works with both tethering and manually browsing/culling in the Browser or Import window.
If Capture One detects more than one face in the image, it will select the largest face, assuming that it is closer.
We cannot guarantee it will recognize the animal's eye. For now.
---