The Library Tool Tab is where all file navigation and organization takes place.
Navigate via the hierarchical tree-view to a folder or a collection that contains the image files you wish to edit. Thumbnails of the images within your selected location will be created and displayed in the Browser. You can also watch videos supported by your OS.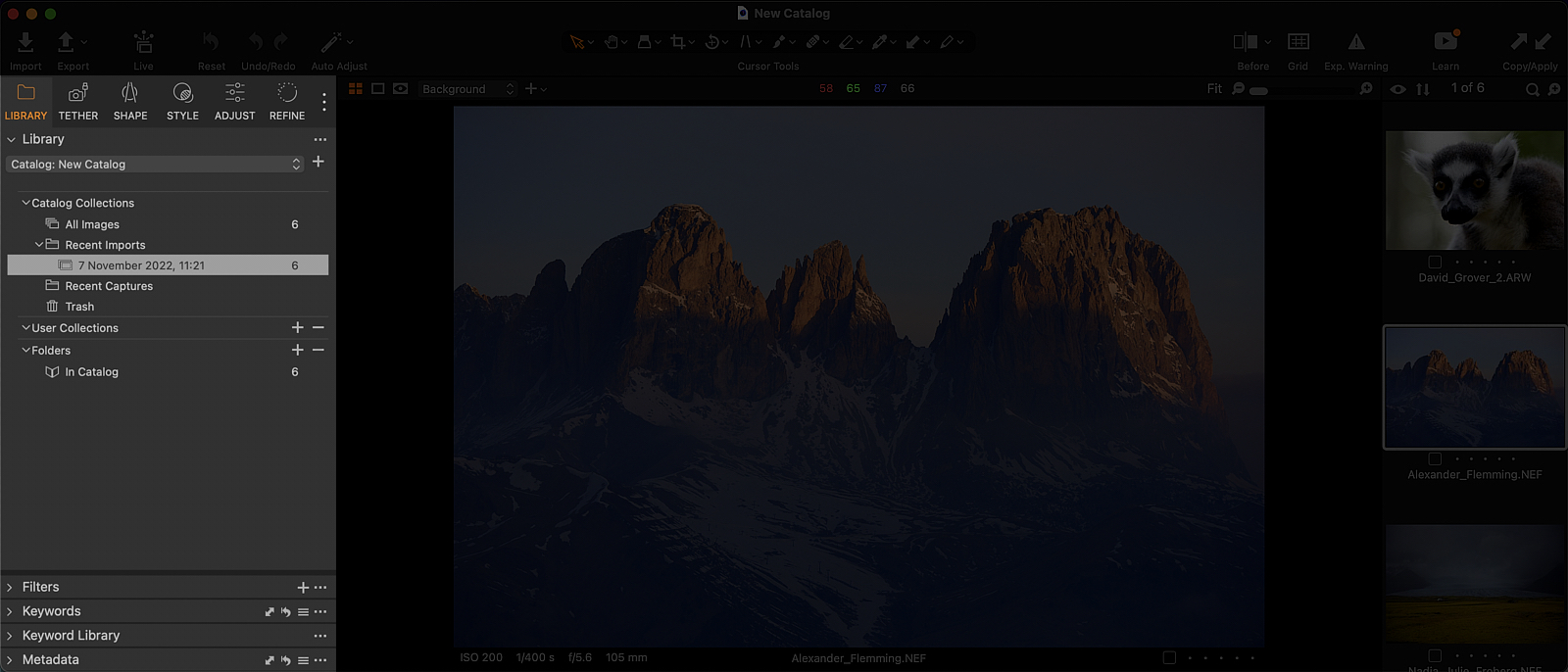 For more detailed information about individual tools, click the Action button (...) next to the Tool title and click the Online Help option.