The 'Order History' section of your Capture One account stores all the information about your purchases made in our web store. If you buy from a reseller, your purchase won't be displayed in this section.
The Order History is managed by our official payment provider FastSpring. Once a purchase is made, FastSpring places order history under the account that was used during purchasing. If an account with this email address doesn't exist in Capture One database yet, it gets created automatically. For instance, if you paid via PayPal, then a profile will be created under your PayPal email and the order history will be placed there.
To retrieve any information about your orders, log in to the account used at the moment of purchase: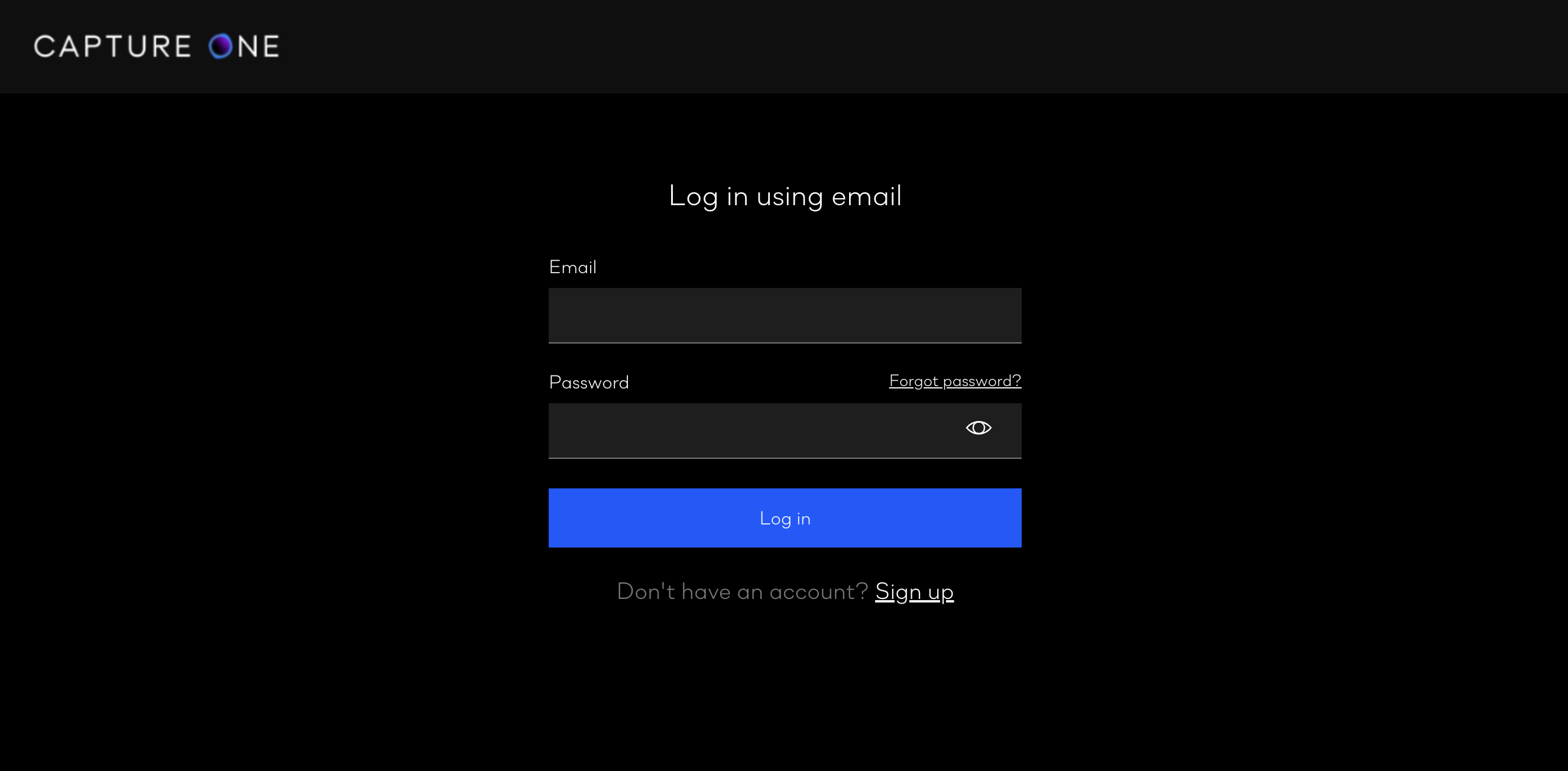 Go to View in the Order history section.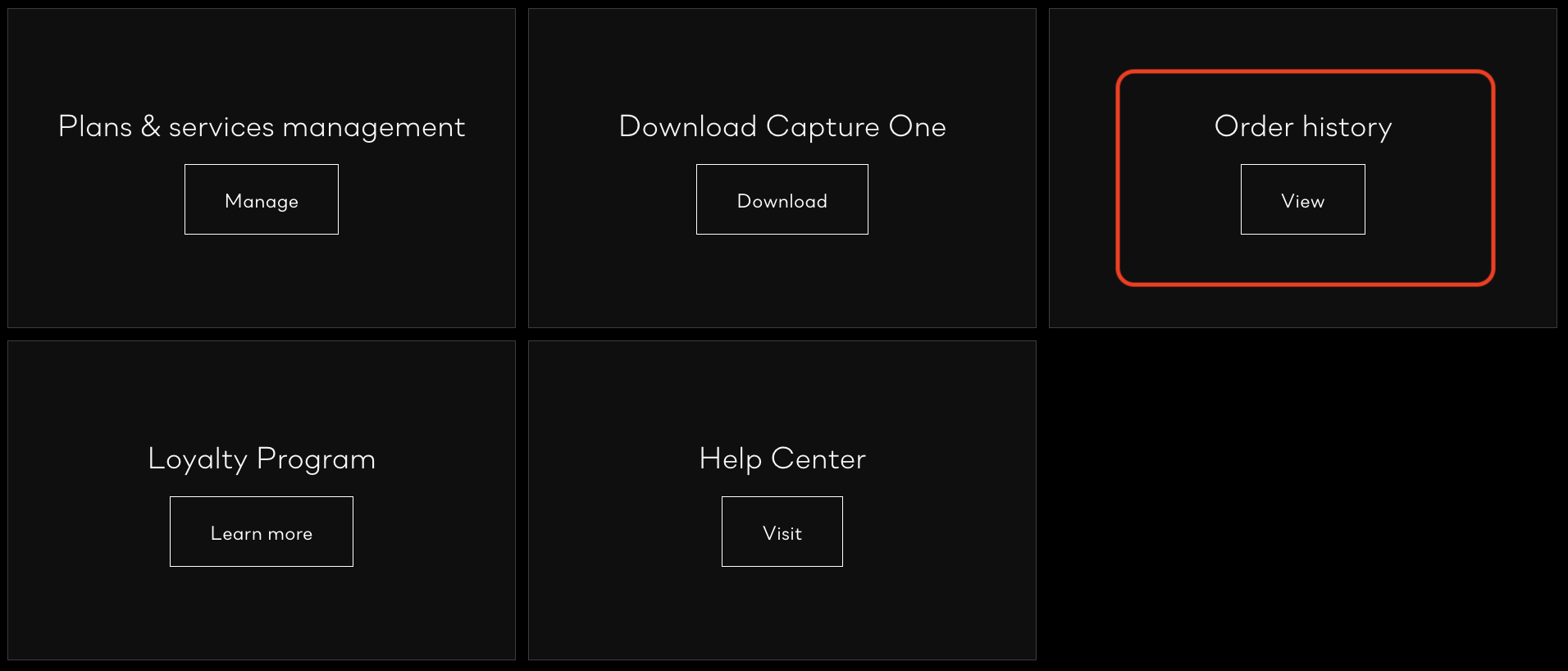 You will be forwarded to your FastSpring account. If you are presented with the following page, then you most probably purchased under an email different from the one you are logged in with, so make sure to type in here the correct (used for purchasing) email address:

It can also be that you haven't placed any orders yet and are using a free trial or Capture One Express that do not require any payment.
If you do have purchases, then your order history will open right away. Go to the Orders tab to find the products you acquired as well as related invoices.
Where to find my order invoice?
How can I get my invoice updated or changed?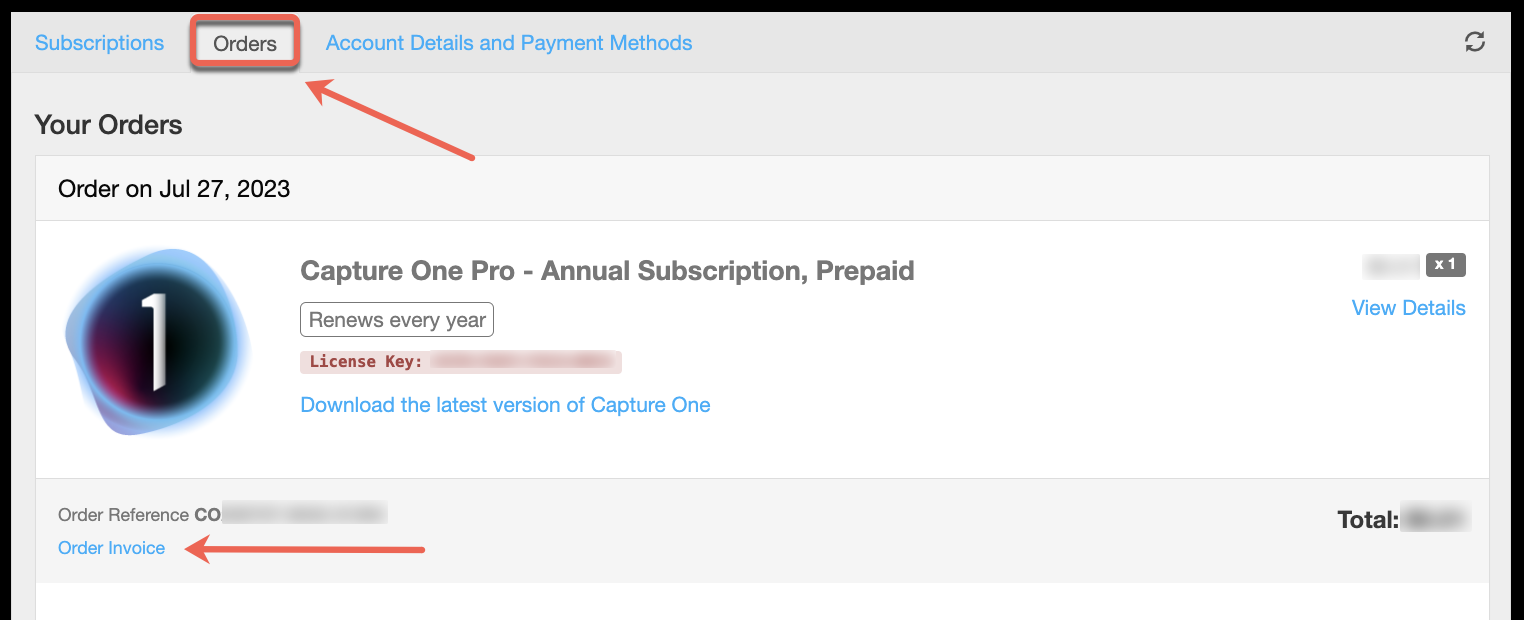 Your active subscriptions will show up under the Subscriptions tab accordingly. Here you can check your billing history as well as manage the subscription (eg. update the payment method it uses or cancel it).
How to cancel Capture One subscription?

Account Details and Payment Methods tab allows you to edit your billing information that is also reflected on your invoices. You can add/remove/update you current payment method under this tab too. Refer to our dedicated help centre article for more details:
How do I change my payment method or update credit card information?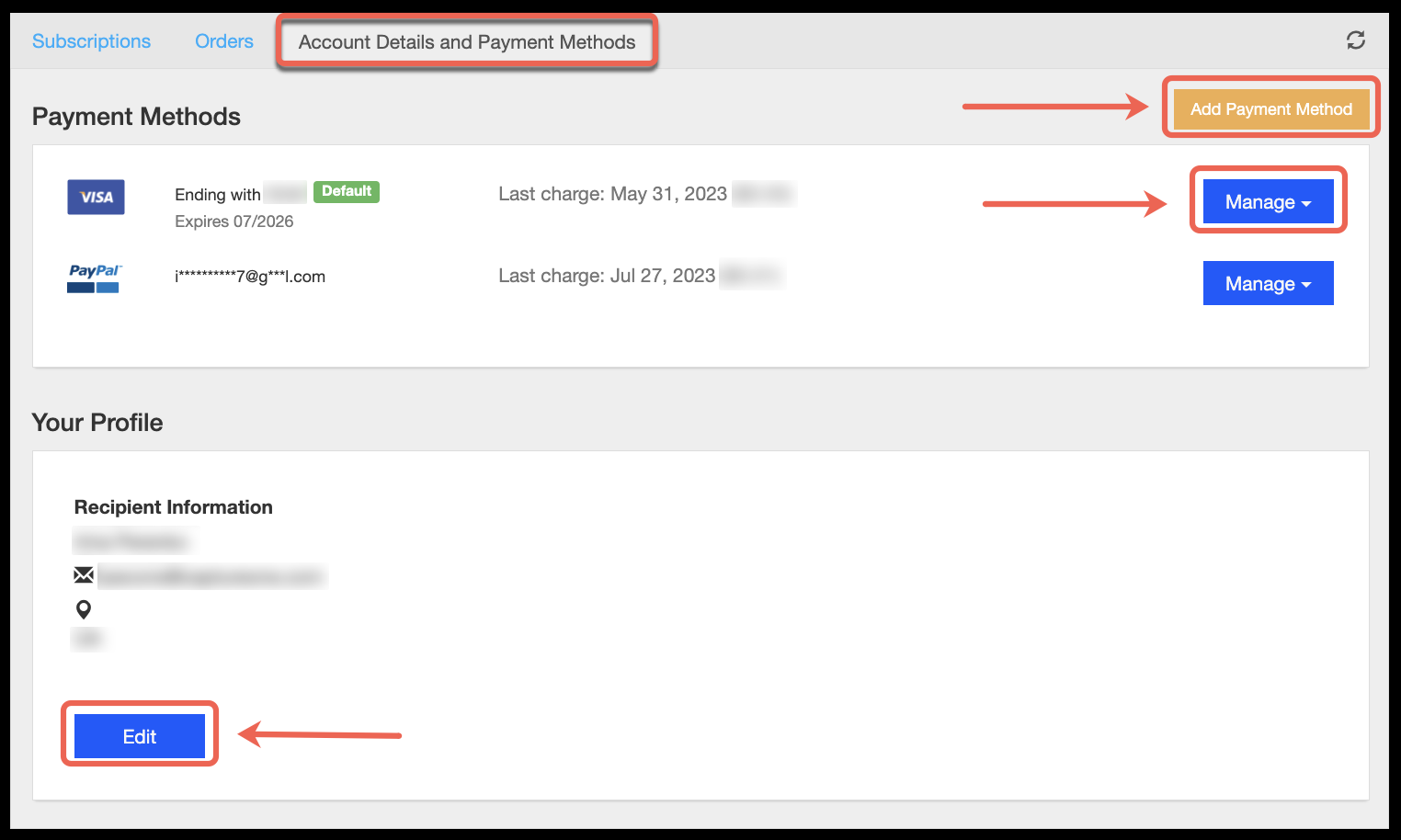 The Terms and Conditions of your license purchases (made via our web store) are always accessible from your Capture One account under the 'Plans & services management' section: