Create a slide show
Go to the Browser and select the images for the slide show. If no images are selected, the slide show will start from the first image going through all others in the Browser in a sequence.


Select View -> Slide Show.


The slide show will start automatically.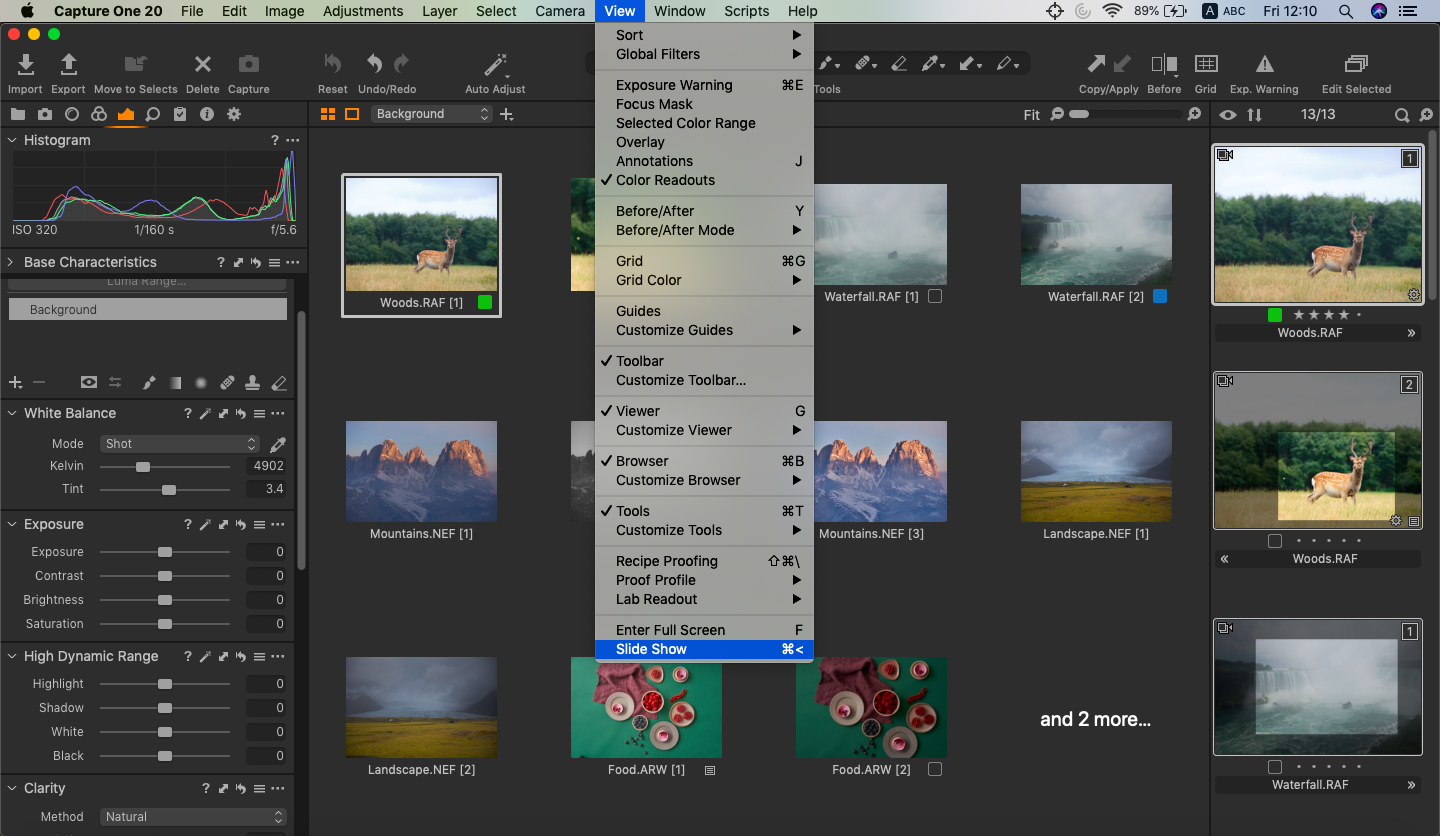 Edit slide show settings
Move the (mouse) cursor when the slide show starts.


Click on the Settings icon.




Choose one of the options from the Transition drop-down menu.




Alter the duration time using the slider from 1 to 20 seconds.




Changed settings are taking effect instantly.
Use the slide show controls
Move the mouse (cursor) when the slide show has started.


Click on the arrow icons to see the next or previous image.


Press Pause to stop the slideshow. The Pause function will also stop a movie file if it is the viewed slide.


Press Esc or the exit (cross) icon to terminate the slide show.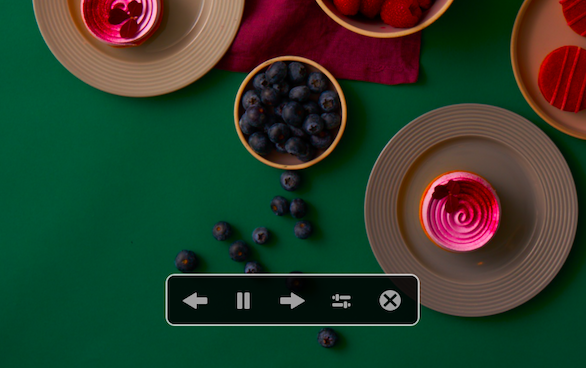 Rendering time
The performance and rendering time of displayed images depends on the specification of your computer and the size of an image file. The duration time between images may be longer than the specified time as the next slide does not appear until it is fully rendered.
<< Full screen mode | The Loupe tool >>