The Refine Tool Tab provides control over image sharpness and noise reduction, film grain, and other "detail"-oriented adjustments.
It includes a combined Navigation and Focus tool that allows users to quickly zoom in on details anywhere in the image at any zoom level. The Focus window can be used to track sharpness at a 100% view.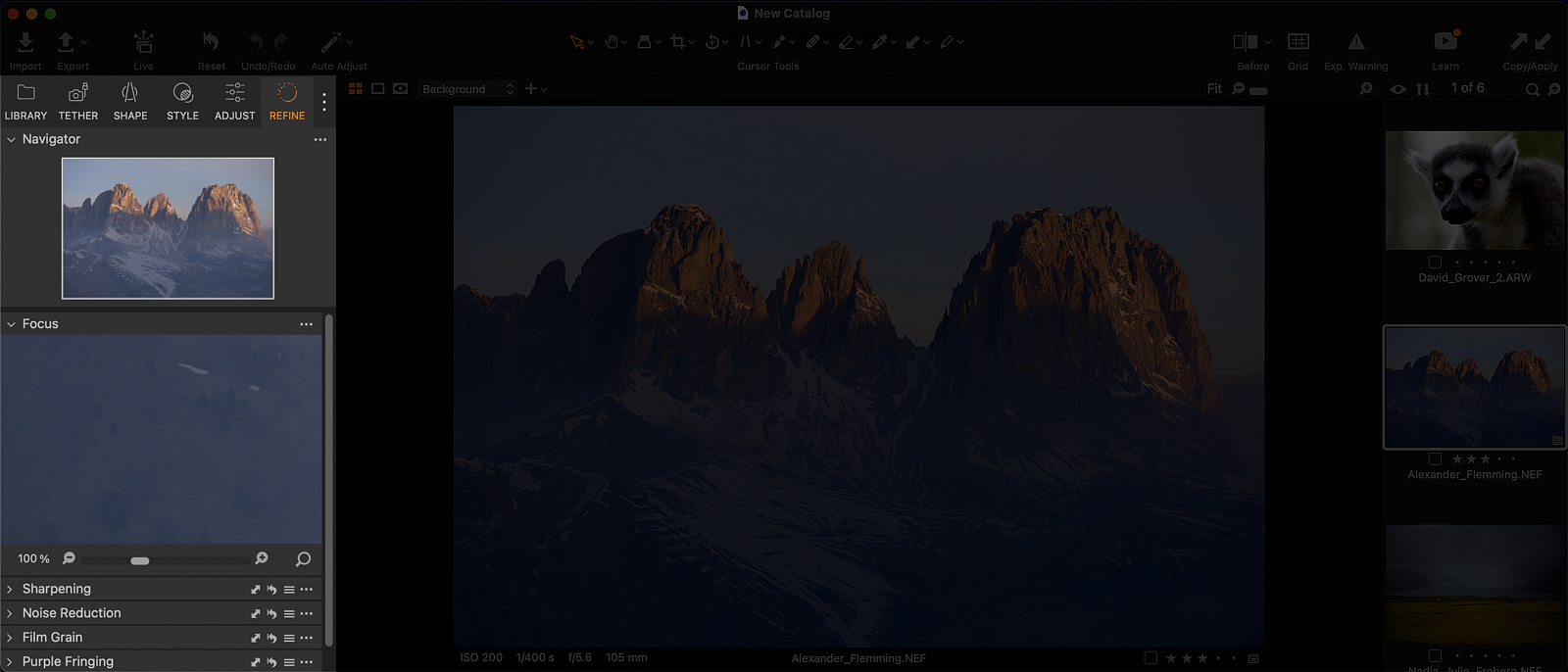 For more detailed information about individual tools, click the Action button (...) next to the Tool title and click the Online Help option.