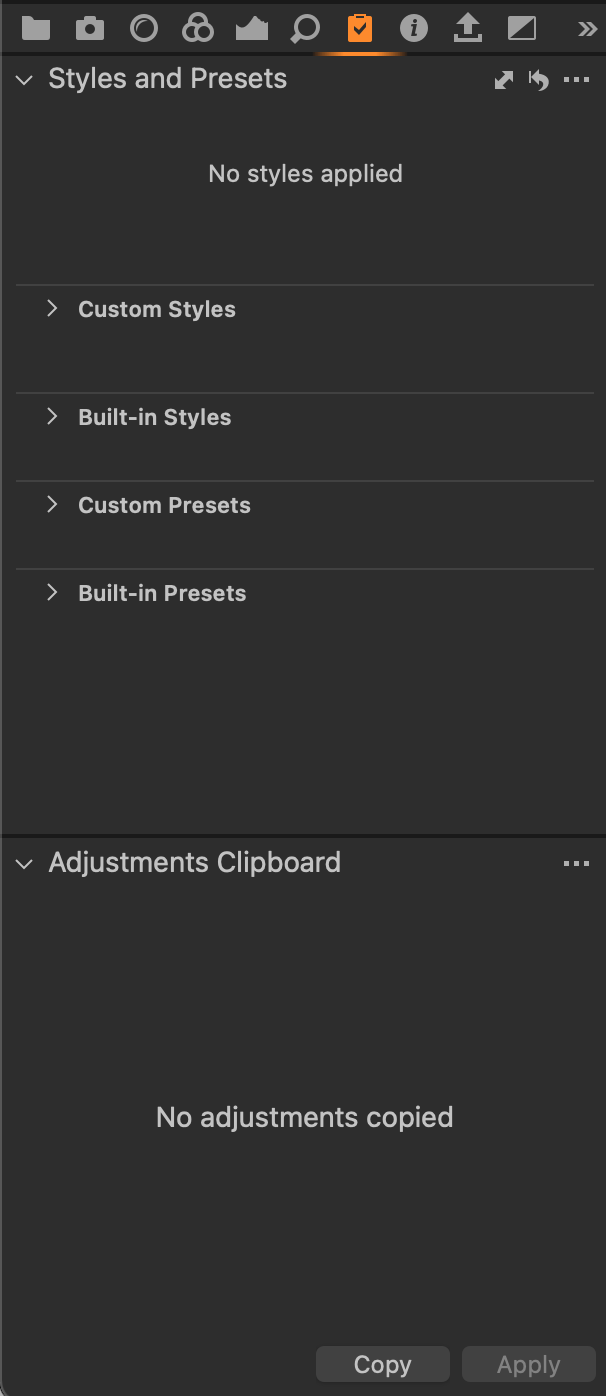 The Adjustments tool tab provides a clipboard with image adjustments that can be copied from one image and applied to another/others. The default copy function contains only the parameters where the actual adjustments are made to the settings of a source image.
It is possible to deselect specific adjustments as well as to save a set of adjustments as a Style to be used later.
The Adjustments tool tab also contains the Styles and Presets tool that contains a number of Styles and Presets that were previously created as adjustments settings from a single tool (Presets) or from a number of tools (Styles). Those can be used to optimize your workflow and save time when you want to apply the same set of adjustments to several images.