The Style Tool Tab contains high-level tools that affect the appearance of an image with a few clicks.
Change the ICC profile and curve, as well as apply Styles and Presets that were previously created as adjustments settings from a single tool (Presets) or from a number of tools (Styles).
And the Adjustments Clipboard tool will help you copy and paste adjustments between images.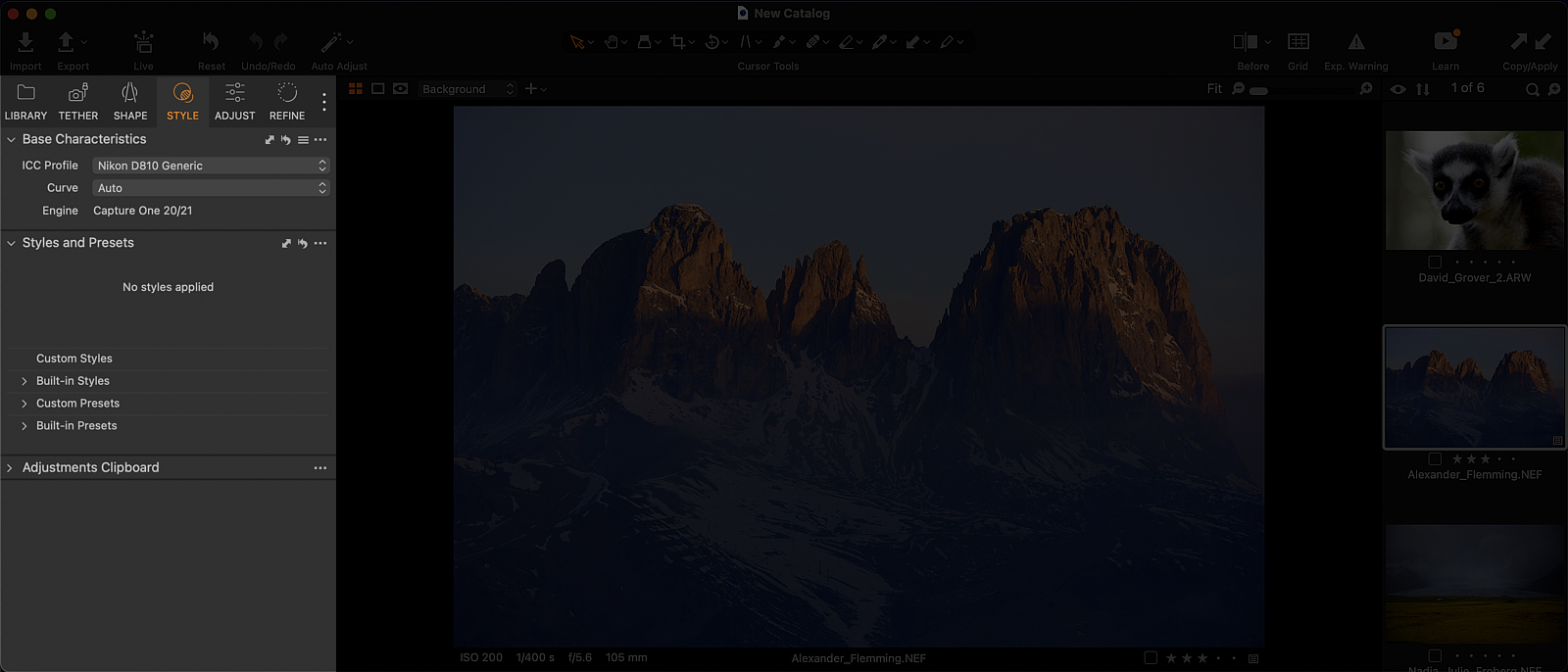 For more detailed information about individual tools, click the Action button (...) next to the Tool title and click the Online Help option.