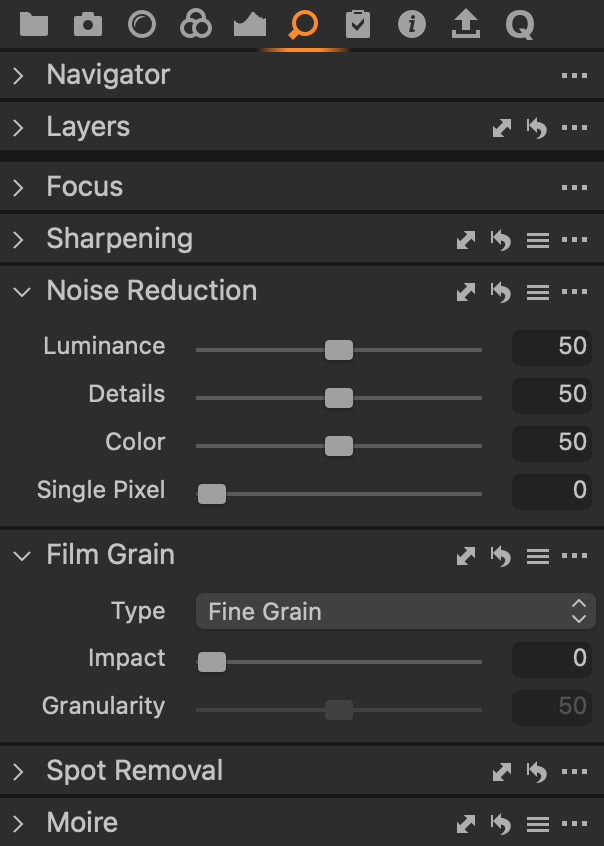 Image sharpness and noise reduction can be controlled in the Details tool tab. It includes Noise Reduction, Film Grain, Sharpening, Moiré, and Spot Removal tools.
The Details tool tab includes combined navigation and the Focus tool that allows users to quickly inspect detail close-up anywhere on the image at any zoom level. The Focus window can be used to keep track of the sharpness at a 100% view.
Note that the Layers tool near the top allows you to make localized adjustments with masks. This tool is also available in some other Tabs.